Park Slope Roof Garden
West Village Roof Garden
Brooklyn Rooftop Garden & Pergola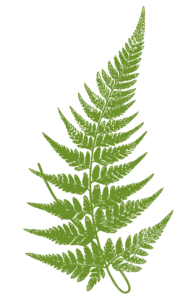 NYC Landscape Design
We are recognized across New York City for our landscape design expertise. We aren't primarily a "lawncare" or "maintenance" or "hardscaping" company, like many of our competitors, who simply aren't designers. We offer cohesive, fully integrated landscape design plans that include all of the elements, including furniture, plants, planters & custom work in a way that feels like a natural extension of your home.
We specialize in the design and installation of roof gardens, terraces, townhouse gardens, backyards, container gardens, courtyards, and common space gardens.
APLD Designer of the year
We are proud to have won the APLD Designer of The Year Award
"The APLD [Association of Professional Landscape Designers] International Landscape Design Awards Program honors excellence in landscape design. Projects in eight different categories are judged on the basis of difficulty, craftsmanship, attention to detail and execution."
Giving Back
We are now aligned with Women for Women International
As a female owned and operated business, we at Amber Freda Home & Garden Design believe in giving back and supporting the entrepreneurial efforts of our less fortunate sisters overseas. We've made a commitment to align with and promote the efforts of Women for Women International, a non-profit organization that helps give women survivors of war the skills they need to work and start their own businesses, as well as education and a support system that helps promote their sense of well-being, knowledge of their rights, and healthy living standards.
Amber Freda is currently serving as an ambassador within this organization and is a big believer in the Sponsor a Sister program, which shows how a relatively small monthly contribution can make a big difference in the life of another woman.
Happy Clients
"Amber turned the patio of our Upper West Side apartment into a true urban oasis. From our 1st meeting through the installation, Amber has been professional, communicative , efficient and knowledgable. She interpreted our vision for our outdoor space and vastly improved upon it. We made the best choice when we hired Amber Freda for our garden project and highly recommend her."
Nancy S.UWS Patio
"A year ago we moved into a brand new apartment on the UWS with an 800 sq ft deck. Amber knew just what to do with the space and it looks gorgeous. The planters, the plants, the pots and furniture all work in absolute harmony. She nailed our aesthetic perfectly. We're moving to a garden level brownstone apartment in a few weeks, and you can bet Amber will be creating magic for us once again."
James E.UWS roof and backyard
"We have enjoyed the services of Amber Freda over the past 3 years on our approx. 900 SF roof deck on the Upper East Side in Manhattan. Amber's keen eye is design-savvy and she ensured all our needs and our budget were met. She listens and responds to the vision of her clients. She ensures the plants fit and can adapt to the surroundings they will be in."
Mary M.Upper East Side roof deck
"Amber and her team did an excellent job. She had great ideas on the design and was quick and efficient with the installation on my 1500+ sq ft terrace. Honestly, it's like we added a whole additional room on our condo. Not only is it beautiful, I truly believe that she helped to substantially increase the value of our property. I would highly recommend her and her team."
Kimberley H.Park Slope terrace

View More