Rooftop Garden Design NYC
Amber Freda is recognized across New York City for her rooftop garden design expertise. In the city, a rooftop is often all there is to work within terms of outdoor space. Amber and her team of experts are committed to turning your rooftop into a beautiful garden space where you can relax and connect with nature above the hustle and bustle of the city down below. Whether you want to add a garden to a rooftop deck, terrace, or even create a community garden, Amber will work with you to achieve your goals.
Custom Rooftop Gardens in NYC
No matter what kind of garden you want added to your rooftop, Amber will design it to match your vision and exceed your expectations. Call or email Amber Freda now for rooftop garden design in NYC.
Amber strives to make the most of rooftop spaces by designing and installing beautiful gardens. Whether it's a private rooftop, a shared rooftop of an apartment building, or the rooftop of a business, Amber can create a tranquil, functional garden that matches your specifications. No matter how big the space is, she will find a way to maximize and enhance it with the addition of planters, container gardens, furniture, and other features.
Imagine turning your dull old rooftop into an extra room full of life, where you can breathe fresh air, entertain guests, interact in a shared community area, or even grow your food. Whatever your goals are, Amber has the roof garden design experience to get the job done. In addition to the layout and selection of plants for your garden, Amber can also plan outdoor furniture, decks, terraces, and anything else you have in mind.
When you start working with Amber to design a new rooftop garden, the first step is to schedule an onsite consultation. This is an opportunity for her to get to know both the rooftop space and you. She will sit down with you and ask you about your vision and ideas so she can come up with a design that exceeds your expectations.
Rooftop gardens can serve all kinds of purposes, from strictly aesthetic to totally functional. They can complement existing communal areas or be part of an entire rooftop terrace design plan. Whether you want something minimal and natural feeling or an extravagant contemporary garden on your roof, Amber will work with you to find the perfect solution.
Amber Freda's services don't stop at the design of your rooftop garden. She employs a full team of landscapers, gardeners, and general contractors who can build and install everything. You don't have to worry about a single part of the design or construction process; we will take care of it all. We can also provide rooftop garden design plan drawings that are ready to submit to a board for any required permits.
Some of the Roof Garden Design Services Offered by Amber:
Onsite consultations 

 (Brooklyn, Manhattan and Long Island City & Astoria, Queens)

Rooftop garden installation

Rooftop gardens for terraces or decks

Community gardens

Container gardens

Residential and commercial rooftop gardens
Some RoofTop Gardens We've Designed & Installed in NYC!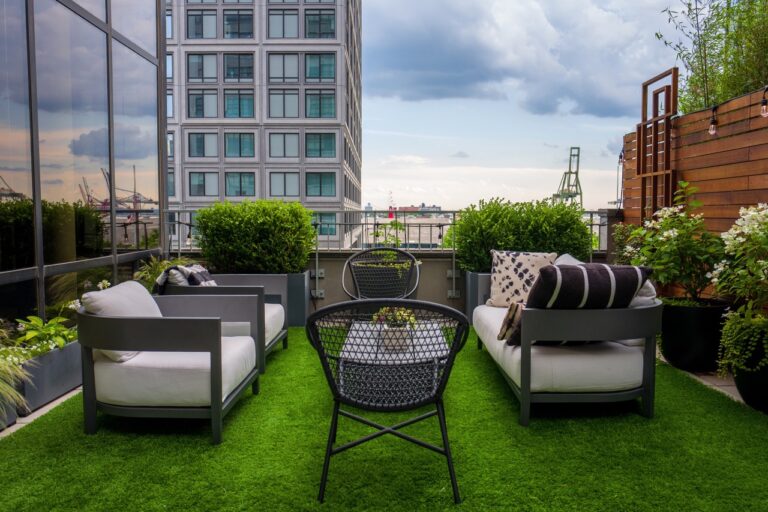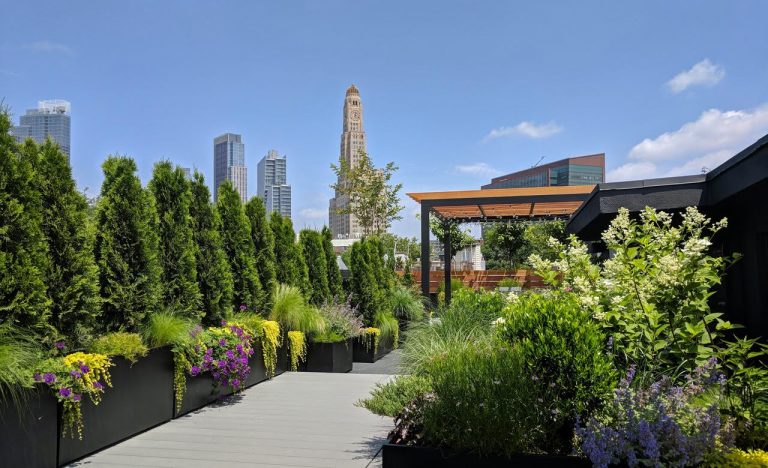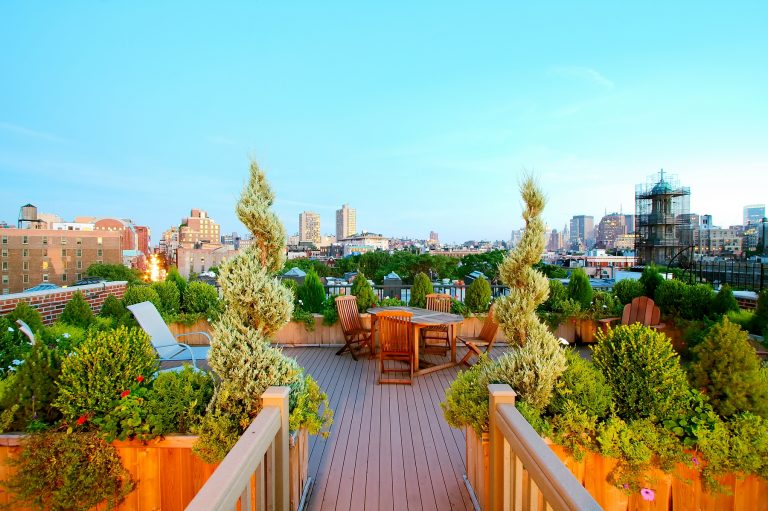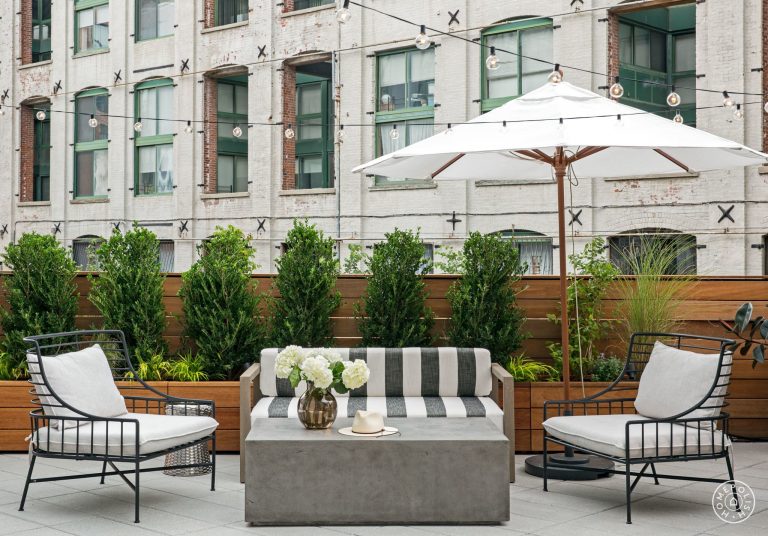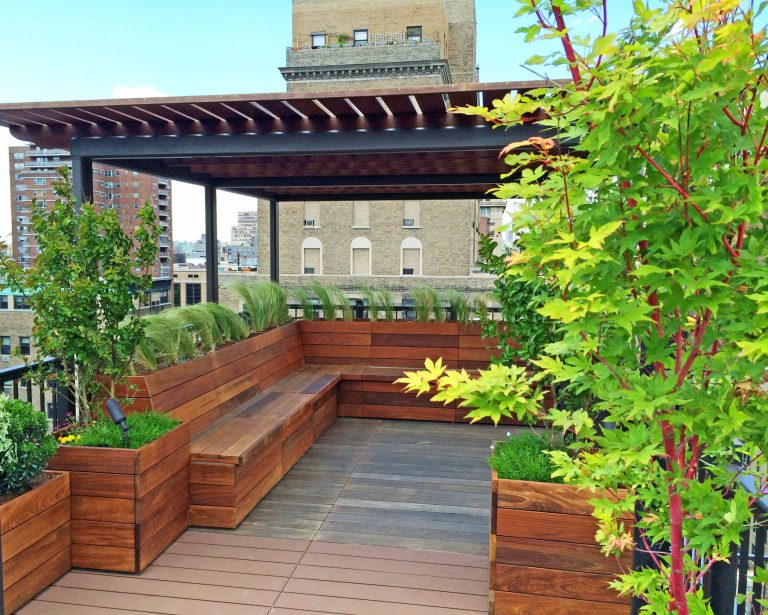 NYC Landscape & Garden Design
Here are the list of Amber Freda's garden and landscape design services.

Garden and Landscape Design

Backyard & Patio Design

Custom Outdoor Kitchens

Terrace Design and Landcaping

Drip Irrigation Systems

Landscape Lighting

Pergola Design

Roof Garden Design

Deck Design
Thinking About Installing a Garden in NYC?
Email us to get free consultation!