Amber Freda has taught dozens of classes in New York City landscape/garden design at both the New York and Brooklyn botanical gardens. Her client list includes many of the world's most notables, including George Soros, Anna Quindlen, Brett Icahn, Joseph Edelman, David Faucon, Reshma Shetty, Mark Bertolini, and Bobbi Brown.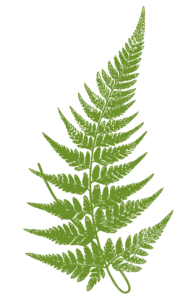 We are often asked what our rooftop garden design plans involve. It's much more than simply throwing all of the elements together and hoping the end result looks good. At Amber Freda Garden Design, we first work to evaluate your style and vision while also considering the site conditions. What works for one client might not for another.
​Soon after the on-site consultation, our design work begins. Our landscape designer breaks down the process into the following:
1. Layout
You want your space to be more than just a garden. Imagine being able to get away from the day's hustle and bustle by enjoying a private urban oasis. So you come to us asking about dining tables, chairs, planters, decks, pergolas, benches, and other desired features. Take the planters, for example. If you really want to achieve that high-end look, then it's important to be selective. Our team likes to use PlanterWorx Corten Steel Planters when it makes sense. Not only do they look great, but these planters withstand New York's drastic climate changes.
While other landscaping companies may rush through the layout stage, we take our time in making sure every detail is covered.
2. Design
For your convenience, we offer comprehensive landscape design plan drawings that are ready to be submitted for board approval. Our drawings make it easy to show clients how everything looks together. We want our design to feel like a seamless and natural extension of your home. There's no question that every residence has its own personality and style. Rest assured that our design will reflect that.
3. Plantings
​What kinds of flowers and plants do you envision in this space? Here is just a sampling of what all we can plant:
Impatiens
Begonias
Hakone grass
Bamboo
Weeping
Japanese Maple
Moss
Maiden grass
Blue Fescue
Coral Bark
Maple Trees
And much more!
Just because we live in a region dominated by steel and concrete doesn't mean you can't interact with nature. Previous clients would agree that some of our creations are among the most treasured green spaces on the planet. Please don't hesitate to ask about our healing gardens.
4. Furniture
The wrong outdoor furniture can completely ruin the look of a rooftop garden. It's why we use only the highest quality of products in our designs. Of course, we will work with you in determining what furniture makes the most sense. For example, maybe you want to spend several hours a day enjoying your space. In that case, you would probably benefit from an adjustable umbrella to shield the hot sun. Our garden designer understands the importance of the right furniture.  
5. Custom Features
By this point, the layout and design have been completed. We know exactly what we're going to plant and where. The furniture has been picked out and fits in perfectly with everything. But what about custom features? At Amber Freda Landscape Design, we are more than capable of handling decks, patios, pergolas, and outdoor kitchens. We've found that more of our clients recently are turning to hot tubs for that final touch.
Whatever features you have in mind, there's a good chance we can make it happen.
6. Last Step
We can easily install drip irrigation systems that deliver precise amounts of water to the plants in a way that helps maximize their health and longevity. We recommend drip irrigation for clients wanting to protect their new garden.
Lastly, Amber is more than happy to recommend a variety of landscape lighting options. Whether you're thinking of low-voltage up-lighting in the plants, overhead globe lighting, or something completely different, our team will have something in mind.
See what our Top Rated Local® garden designer can do for you. Schedule a consultation today.
Here Are Some Of Our Garden Design Works!
Thinking About Installing a Garden in NYC?
Email us to get free consultation!