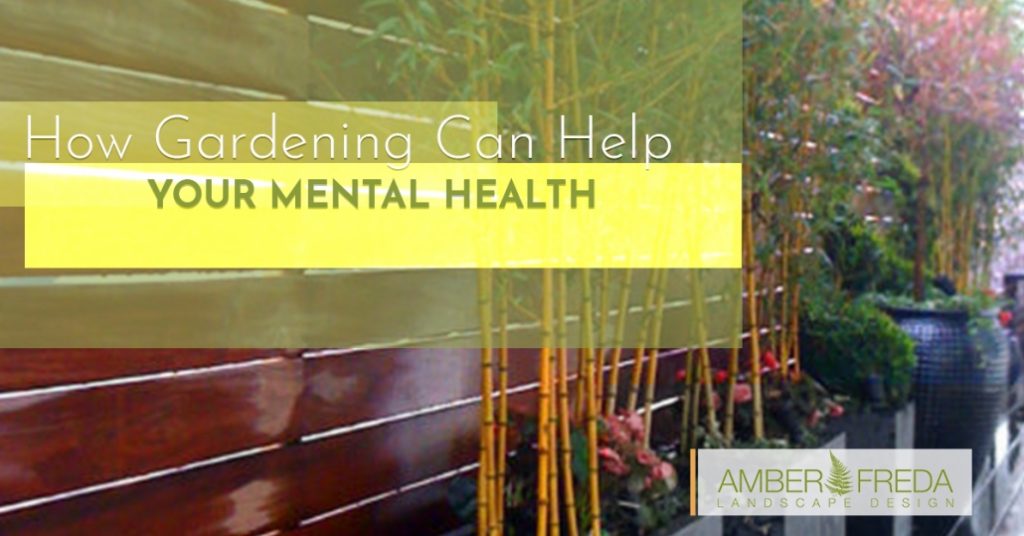 In a previous blog post, we discussed why gardening is good for your health. Not only is gardening good exercise, but it also helps you eat healthier. These aren't the only benefits of horticulture, though.
The fact is that tending to a garden helps us heal, overcome stress, and boost our overall well-being. Here are a few ways gardening can help your mental health, as referenced from Psychology Today:
It gives us a sense of responsibility
New York City residents sometimes feel disconnected from nature for extended periods of time. This is where having your own garden can be so beneficial. As you begin looking after plants, you start to develop more of an appreciation for nature. Plus, you can't help but be proud of watching your plants grow and thrive.
It helps us relax and unwind
We're willing to bet that you have a lot on your plate, from working a stressful job to taking care of your children and managing responsibilities in between. Needless to say, your "free time" is minimal. But you still need some sort of outlet that allows you to escape from other people once in a while.
Gardening goes a long way in terms of helping us relax. Even spending just a few minutes in your outdoor oasis can make a significant difference. Nothing beats smelling the flowers, listening to the leaves rustle, or watching a butterfly move from one part of your garden to the next.
It keeps us connected to other living things
We touched on this earlier but it's worth discussing a bit more. As humans, we have a complex interdependence with nature that we don't even realize impacts us in profound ways. When we no longer have that regular connection with the earth, a deficit is created in our brains.
Unfortunately, this is when conditions such as depression, anxiety, and insomnia can take hold. Here at Amber Freda Landscape Design, we are proud to create one-of-a-kind healing gardens for our clients. We often find that these green spaces are some of the most treasured in a region dominated by concrete and steel.
It allows us to feel in control
Raise your hand if you consider yourself a control freak. Try as you might, it's impossible to control other people and situations as a whole. As an alternative, gardening can be an effective way to gain some semblance of control.
It reminds us to live in the present
Many of us struggle with reliving the past and worrying about what the future holds. In a way, gardening almost forces you to become more present. The next time you're watering the garden or pulling weeds, pause and let yourself be aware of your senses.
Proven Landscape Design Services
Amber Freda is not your average landscaping expert. As opposed to the traditional "lawn care" or hardscaping contractor, Amber specializes in the design aspect. With more than a decade of experience and an eye for detail, you can count on her to create the garden of your dreams.
See for yourself how a green space can improve your mental health and overall well-being. Contact us today for landscape design in NYC.