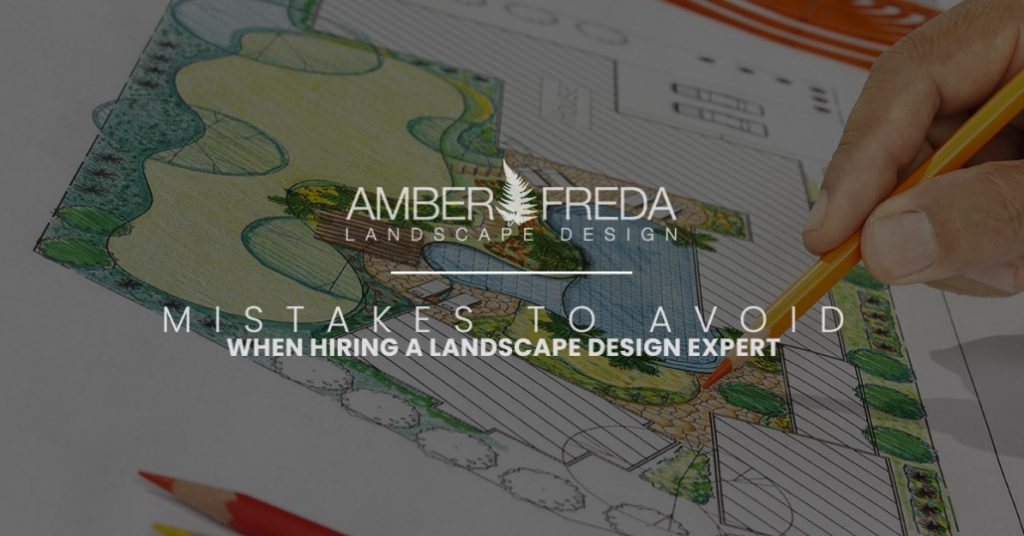 There's probably a lot on your mind if you're thinking about installing a garden in New York City. For example, can you have a green space on your rooftop, backyard, or terrace? On top of that, what utilities are required for a garden?
There's no question that urban landscaping can breathe new life into a property. What many people fail to realize, though, is the importance of finding an experienced landscape design expert. The last thing you want to do is waste your time and money on someone who doesn't actually understand the design aspect.
Here are some mistakes to avoid when hiring a local garden designer:
Choosing a "lawn care" or "maintenance" company
Would you really trust a lawn service to handle an extensive landscape design project? We're guessing not. While there are certainly landscaping companies that do quality work, few have a keen eye for design.
This is where Amber Freda Landscape Design comes into play. We pride ourselves on offering cohesive, fully integrated design plans that include various elements. Amber has the ability to situate everything in a way that feels like a natural extension of your home.
Failing to look at experience
We all have to start somewhere in our careers. That said, it's probably not the best idea to hire an inexperienced landscaping team. Just one mistake could prove to be costly.
There's no need to worry about experience with Amber Freda. For nearly 15 years, Amber has provided clients with high-end, detail-oriented landscaping services. Her project list consists of backyards, community gardens, contemporary gardens, patios, terraces, rooftop gardens, and more.
It's safe to say that Amber has been there and done that in this ever-evolving industry.
Failing to look at credentials
Just because a contractor might have decades of experience doesn't necessarily mean they're the best choice. If possible, dig a little deeper and see if they've been recognized for their work and/or expertise. Such recognition not only proves their knowledge of the industry but also their passion.
You can feel comfortable knowing that Amber has been a staple in New York City's garden design community. For one thing, she has taught a number of classes at the New York and Brooklyn botanical gardens. Amber has also been featured in The New York Times, the Associated Press, Better Homes & Gardens, HGTV, and other mainstream publications.
Failing to look at testimonials
This is a big one. A landscape design expert can rave all they want about their experience and services. Frankly, though, it means nothing if they can't back it up with positive testimonials.
At Amber Freda Landscape Design, we have many client testimonials up on our homepage. Take it from Pamela K., who says "The fantastic thing about Amber is that she is that rare combination of artist and great business person. Amber creates the landscape of your dreams and at the same time is very professional."
Hiring the contractor who offers the cheapest bid
"You get what you pay for." That idea certainly applies to landscaping professionals. While it may be tempting to hire the company offering the lowest price, don't forget about quality and long-term investment.
Don't make the mistake of hiring just anyone to complete your landscape design work. Contact one of NYC's best in Amber Freda.