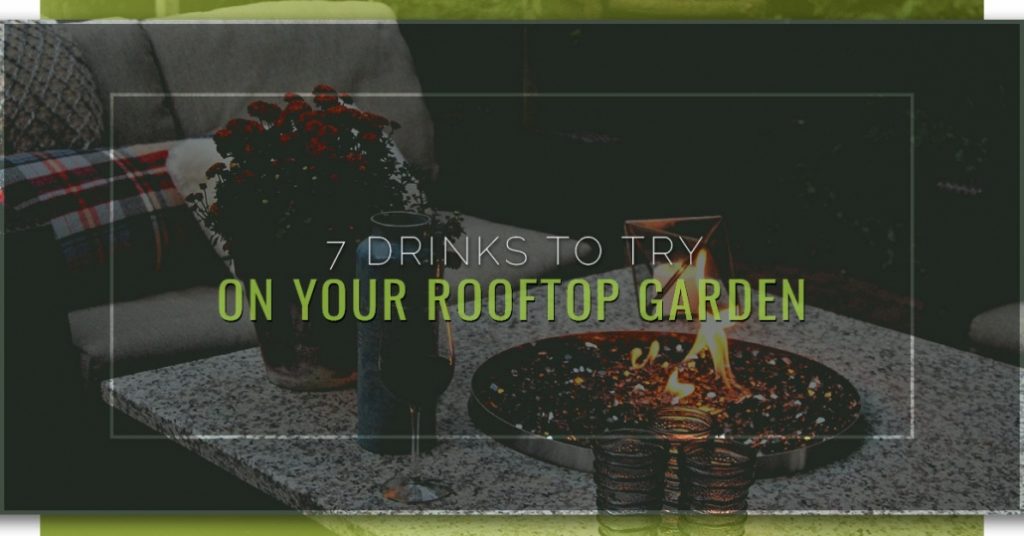 In our latest post, we explained how to enjoy your rooftop garden this fall. One way, of course, is to relax with your favorite seasonal coffee. But who says you need to limit yourself to the pumpkin-spiced latte?
Here are some delicious fall cocktails you will definitely want to try, as referenced from MyDomaine:
Honey Bourbon Apple Cider Cocktail

– Bourbon and apple cider are certain to keep you warm throughout the season. The warming effect of the bourbon coupled with the sweet honey and cinnamon will allow you and your guests to spend more time enjoying the rooftop garden and less time inside.

Spiced Persimmon Bourbon Old Fashioned

– The Fuyu variety of persimmons does the heavy lifting in this cocktail. However, it's everything else that makes the drink orange. So be sure to throw in some bourbon, sweet clementine juice, and a few dashes of bitters. Some people choose to top each glass with sprinkling water or ginger beer.

Pumpkin Pie Bourbon Smash

– What could possibly make a traditional bourbon smash even better? How about making it taste like a pumpkin pie? In addition to bourbon, you will also need pumpkin pie syrup, bourbon, and bitters.

Smoky Harvest Apple Cider Margaritas

– Rarely do we associate cool autumn weather with margaritas. You can buck that misconception, though, with this must-try drink. You will instantly note the mix of sweet apple cider with tequila. Feel free to coat your rim in salted cinnamon sugar as the perfect finishing touch.

Vanilla Chai Tea White Russian

– Trying to figure out which drink to serve after Thanksgiving dinner or another special occasion? You can't go wrong with this spin on a classic White Russian. This creamy vodka drink is sweetened with chai tea syrup and Kahlua, making it another great choice for fall.

Nitro Mocha Coffee Cocktail

– We have to include at least one coffee-based drink. This cold brew is mixed with maple syrup, spiced rum, and a few dashes of orange bitters before being dusted with cocoa powder. You can always count on a few unseasonably warm days in the fall, and when we have them, enjoy with this coffee cocktail.

Apple Butter Old Fashioned

– Stay warm and cozy with this combination of bourbon and apple butter. You will also need cider, lemon, orange bitters, and ginger beer. Best of all, this fall favorite is naturally sweet so you won't have to add a syrup.
Consult Our Landscape Design Team
Wouldn't it be nice to come home after a long day and just wind on your rooftop garden? At Amber Freda Landscape Design, we can turn that dream into a reality. Our New York City garden designer handles everything from initial design all the way through installation.
For your convenience, Amber also offers ongoing maintenance to keep your garden healthy and thriving year-round.
Let our luxury landscaping team transform your space this fall. Contact us today to ask about a customized landscape plan.